O Antiphons for the Spirit of God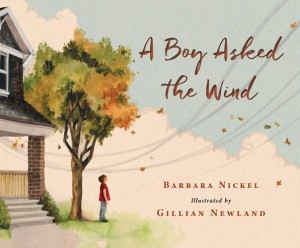 "Jesus returned to Galilee in the power of the Spirit, and news about him spread through the whole countryside. He was teaching in their synagogues, and everyone praised him. He went to Nazareth, where he had been brought up, and on the Sabbath day he went into the synagogue, as was his custom. He stood up to read, and the scroll of the prophet Isaiah was handed to him. Unrolling it, he found the place where it is written:
"The Spirit of the Lord is on me,
because he has anointed me
to proclaim good news to the poor.
He has sent me to proclaim freedom for the prisoners
and recovery of sight for the blind,
to set the oppressed free,
to proclaim the year of the Lord's favor."
Then he rolled up the scroll, gave it back to the attendant and sat down. The eyes of everyone in the synagogue were fastened on him."  – Luke 4:14-20
Like the people in the synagogue, our eyes are also fastened on Jesus as the centre of our faith, work, and life. And if we follow Jesus, we will also be filled and led by the Holy Spirit.
I thought of this when I read Barbara Nickel's new picture book, A Boy Asked the Wind, with illustrations by Gillian Newland. On one level, the book tells the story of a boy asking questions to the wind, but on another level, it seems to me that the book is about God's Spirit that Jesus describes as a wind blowing where it will (John 3:8), a wind that guided and energized Jesus' own life and ministry.
So I asked Barb if we could use her book as part of our worship to focus on the Holy Spirit as the wind in our lives. It was a wonderful time of worship with songs of the Spirit, with the children helping with sound effects and blowing pinwheels, with Barb reading from her book, and so much more.
As the Spirit continues to guide us into the fall season, I'd like to share the responsive reading that we read together as a congregation. May this be our prayer, and may God's Spirit fill us and lead us forward.
O Antiphons for the Spirit of God
by Barbara Nickel
O Dove
descending through the air
to light on Jesus' shoulder, here
come, teach us your gentleness.
O Gift
from heaven dazzling or small
announcing Love is here for all,
come, teach us your confidence.
O Voice
of ancient scrolls, of now,
freeing, healing, raising the low,
come, teach us your tenderness.
O Hand
renewing the face of the earth,
stirring the waves, our every breath,
come, teach us your openness.
O Breath
of wind, O tongue of fire,
inspire us with your holy power:
come, grant us your blessedness,
Amen.