Easter Worship
Journey with Jesus during Holy Week with special times of worship from Holy Thursday to Easter Sunday.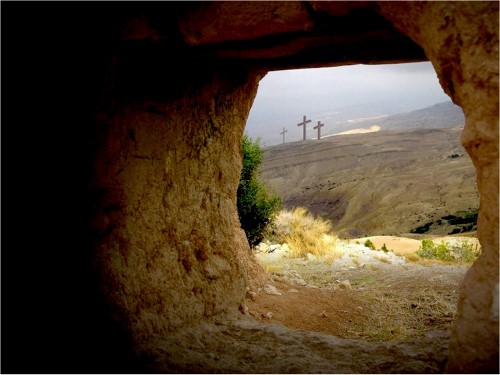 Holy Thursday Communion, April 13, 7:30pm
The darkness deepens, and the Lord grows troubled. Can we watch with Him? Can we be the friends at His table and the companions who journey with Him to the end? Let us gather for Scripture, koto and recorder music, and the  Lord's Supper celebrated in silence.
Good Friday, April 14, 10am-Noon – Burning Hearts Art Walk
We're excited to display art pieces created by members of the congregation that relate to Luke 24:13-35. Come any time on Good Friday between 10am and Noon, pick up your booklet and map insert, and reflect on Jesus' walk on the Emmaus road, with art displayed throughout the church, including in the foyer, fireside room, banquet room, and even in the kitchen.
10:50am – quiet reflection in the sanctuary
11am – more art, singing, silence, praying, and hearing from some of our artists
Holy Saturday, April 15, 5:30pm – Vietnamese Christian Church Easter Celebration in the gym
Easter Sunday, April 16
9:00 am – Easter Breakfast in the gym
10am – Christ is risen! He is risen indeed! Celebrate new life by bringing a flower to place on the cross and/or an Easter lily in memory of a loved one.
_________________________________________________________________