Welcome to Ecclesiastes, a most unusual and exciting book of the Bible. Ecclesiastes has challenged interpreters over many centuries and continues to do so today. The puzzles of the book are numerous. Yet many people, both believers and unbelievers, have recognized its basic theme—that life brings the unexpected, the tragic, and the confusing—and they have found in the author a trustworthy companion for walking through such experiences. The author shows himself to be one who can recognize life's problems, is not afraid to name them for what they are, and has insight to help us make the most of our existence on this earth. His work may be the most personal book of the Bible, revealing the author's frustrations, indignation, and reflections on mystery.
– Douglas B. Miller, Ecclesiastes, Believers Church Bible Commentary (Herald Press, 2010).
I'm excited for our summer preaching series on Ecclesiastes! How does this ancient book connect with our modern and post-modern lives today? What can it teach us about lament in our own times of grief? About work as a gift from God? About enjoying life?
Many of these questions recur throughout the book of Ecclesiastes, so our summer sermons will be more thematic rather than moving through the book verse by verse. But as part of this preaching series and to get to know Ecclesiastes for yourself, below is a reading guide to take you through the entire book this summer.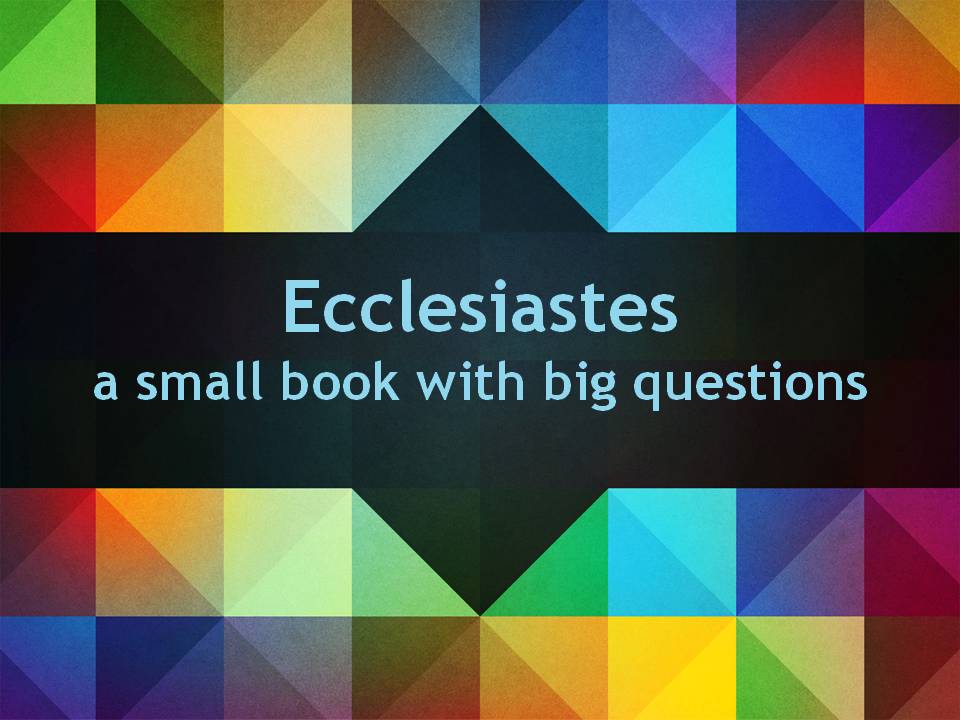 Week of:
June 26 – July 2                  Ecclesiastes 1:1-18
July 3 – July 9                     Ecclesiastes 2:1-26
July 10 – July 16                 Ecclesiastes 3:1-22
July 27 – July 23                 Ecclesiastes 4:1-16
July 24 – July 29                 Ecclesiastes 5:1-20
July 30 – August 5              Ecclesiastes 6:1-7:12
August 6 – August 12         Ecclesiastes 7:13-8:8
August 13 – August 19       Ecclesiastes 8:9-9:12
August 20 – August 26        Ecclesiastes 9:13-11:6
August 27 – Sept 2               Ecclesiastes 11:7-12:14
_________________________________________________________________
Read More
Easter Sunday was a wonderful celebration with the Burning Hearts Artwalk, Easter breakfast, and worship that included this new-to-us song as we placed flowers on the cross:
You call me out upon the waters
The great unknown where feet may fail
And there I find You in the mystery
In oceans deep
My faith will stand
And I will call upon Your name
And keep my eyes above the waves
When oceans rise, my soul will rest in Your embrace
For I am Yours and You are mine
_________________________________________________________________
Read More
Journey with Jesus during Holy Week with special times of worship from Holy Thursday to Easter Sunday.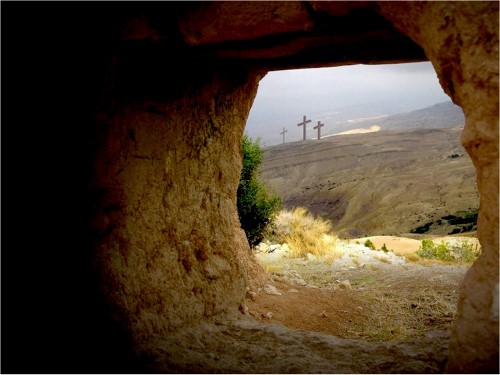 Holy Thursday Communion, April 13, 7:30pm
The darkness deepens, and the Lord grows troubled. Can we watch with Him? Can we be the friends at His table and the companions who journey with Him to the end? Let us gather for Scripture, koto and recorder music, and the  Lord's Supper celebrated in silence.
Good Friday, April 14, 10am-Noon – Burning Hearts Art Walk
We're excited to display art pieces created by members of the congregation that relate to Luke 24:13-35. Come any time on Good Friday between 10am and Noon, pick up your booklet and map insert, and reflect on Jesus' walk on the Emmaus road, with art displayed throughout the church, including in the foyer, fireside room, banquet room, and even in the kitchen.
10:50am – quiet reflection in the sanctuary
11am – more art, singing, silence, praying, and hearing from some of our artists
Holy Saturday, April 15, 5:30pm – Vietnamese Christian Church Easter Celebration in the gym
Easter Sunday, April 16
9:00 am – Easter Breakfast in the gym
10am – Christ is risen! He is risen indeed! Celebrate new life by bringing a flower to place on the cross and/or an Easter lily in memory of a loved one.
_________________________________________________________________
Read More