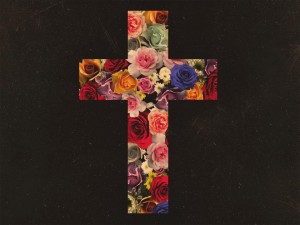 For Palm Sunday (this Sunday, April 13), we focus on Jesus' entry into Jerusalem with a palm branch processional by the children, congregational singing, and a sermon by Gareth Brandt, who is a member of Emmanuel and Professor of Practical Theology at Columbia Bible College
You are warmly invited to continue the journey with Jesus throughout this coming Holy Week:
Maundy Thursday, 7:30pm, Lord's Supper – the word "Maundy" comes from a Latin word that means "commandment," and in church history it was used to describe the night of Jesus' arrest and the "new" commandment he gave them to love one another. This night is also called "Holy Thursday." Be present as we re-experience the night of Jesus' arrest with special music by the Vietnamese Church, Scripture, congregational readings, prayer, candlelight, and the Lord's Supper.
Good Friday, 10:30am, A Funeral for Jesus – have you ever wondered what Jesus' eulogy could have been? Who would offer tributes? You are invited to this memorial service for Jesus.
Easter Sunday, 9:30am-10:20am, Breakfast – let's celebrate together! If your last name begins with A to E, could you please bring a plate of fruit; F to K, please bring a plate of stuffed eggs or a platter of cheese. Everyone else is invited to please bring your choice of paska, hot cross buns, or other breakfast baking. We would also appreciate help with the clean up before our worship time.
Easter Sunday, 10:30am, Worship, Christ is Risen! – As a symbol of the resurrection, you are invited to bring a flower to place on the cross during our worship time, or to bring an Easter lily in memory of a loved one. Easter lilies may be placed at the front of the church before the service begins and taken away afterward. Flowers on the cross and any Easter lilies left afterward are generally taken to those who are shut in as an Easter greeting from the church. Easter is for Everyone! – sermon by Pastor April Yamasaki
Read More
Hello all.
I had the privilege to interview Darnell Barkman, and his friends Regina and Jon a few days ago.  Darnell, his wife Christina and 2 boys Cody and Makai are a missionary family with Mennonite Church Canada Witness in Metro Manila in the Philippines, and we are supporting them in this ministry as members of our church.  It was a beautiful conversation full of stories about what Anabaptists are doing in the Philippines.  The video of the interview is below, and the link gives the bio's of the others involved in this hopeful conversation.  Be sure to check it out.
http://mennonerds.com/mennonerds/global-anabaptist-conversations-philippines-w-darnell-barkman/
Read More
This year two of our Connection Groups have been using Sacred Pauses, and they've each humoured me with a group photo:
For more on their stories, check out these posts:
The Sacred Pauses Book Study Group
Sacred Pauses for Women
If you have a Connection Group or other ministry photo you'd like to post on our church blog, please contact office@emmanuelmennonite.com
Read More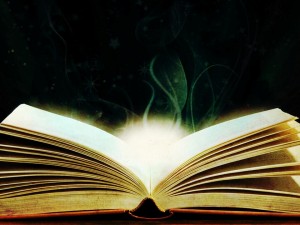 We had a wonderful weekend of learning recently with Gerald Gerbrandt (President Emeritus of Canadian Mennonite University) who continues to teach part-time with a particular focus on Scripture. The following few choice quotes don't do justice to all that he shared with us, but here at least is a taste of his presentations Friday and Saturday (Feb 14-15) for those of you who missed it.
A Few Nuggets:
Scripture is one continuous story.
Jesus is the lens through which the whole story is to be read.
It is deliberately multi-voiced, making use of complex dialogue.
The truth (or the essence) of the story is in the story, not in some moral or teaching or doctrine derived from the story.
The art of reading Scripture is a creative discipline that requires engagement and imagination, not detached objectivity.
Scripture is an unfinished drama. (N.T.Wright)
We are invited to improvise the last act in a manner consistent with the characterization, plot lines and themes given us in the first acts.
Reading Scripture necessarily requires engagement. The goal is transformation and faithful living, not information or even theology.
An Outline of the Drama:
Act I – God, World, and Chosen People (Old Testament)
Act II – Unleashing the Kingdom (Gospels)
Act III – Citizens of the Kingdom
Scene I – from Jerusalem to Rome (Acts to Revelation)
Scene II – from then until now (Church HIstory)
Scene III – continuing the drama today
Read More
This week, I received a delightful surprise in my mailbox! What a beautiful reminder – me and you and all of us are loved by God!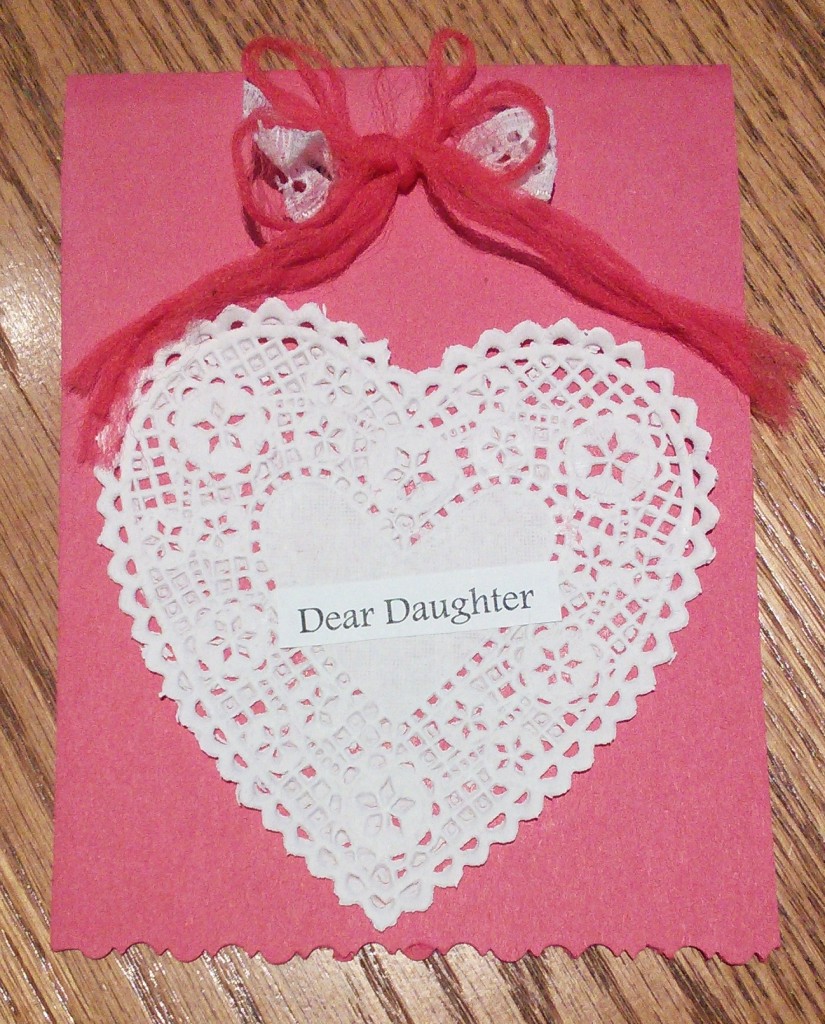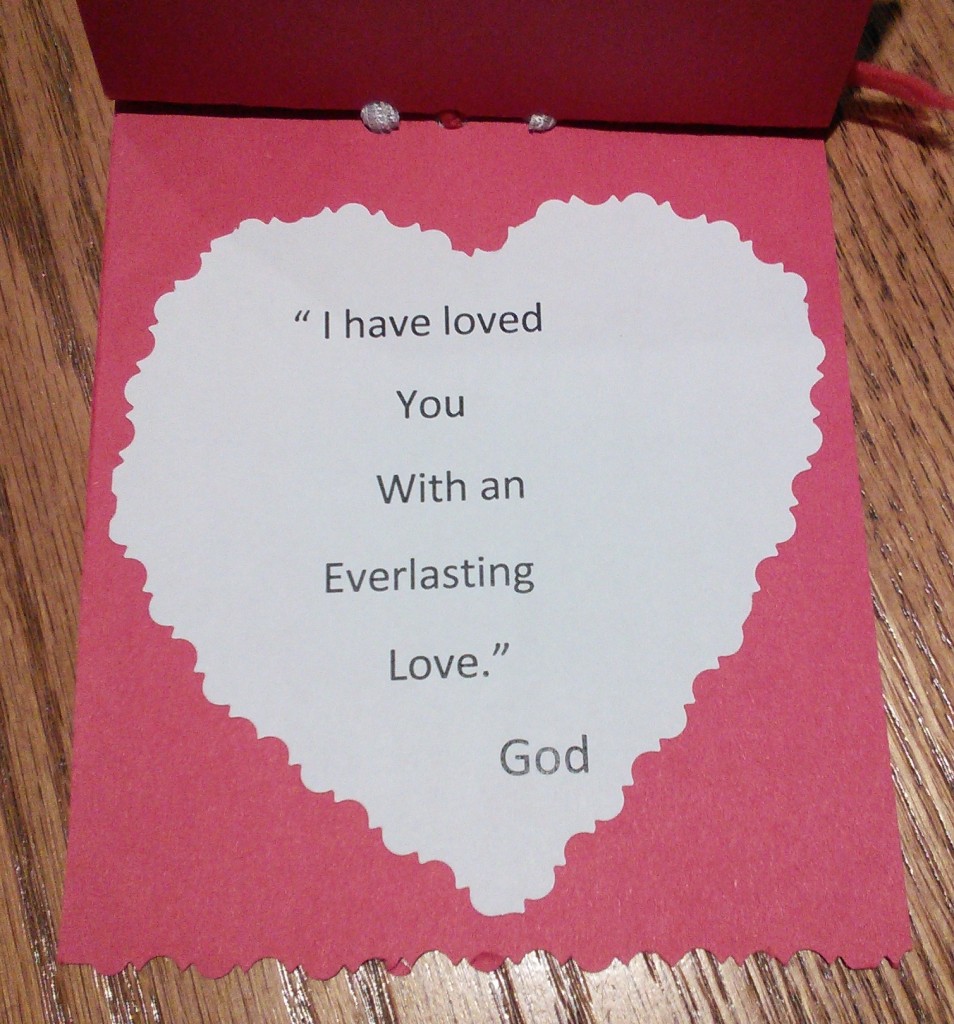 Read More