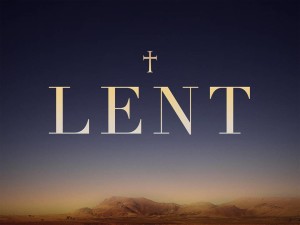 By Beckie Evans
Lent is something I did not grow up observing or even talking about in my evangelical Baptist church on the prairies. I was vaguely aware of its existence, but only as it was important to more liturgical faith communities like Anglicans or Catholics. My Dad, who was my pastor, viewed the "High Church" with suspicion, so I did too. No Lent for us.
Fast forward many years and my somewhat unexpected spiritual journey landed me smack dab in the centre of a deep desert. Dry. Disappointed. Disillusioned. Many of the beliefs I carried with me through my first 40 years imploded. I was left with little. But I had one thing I could not let go of. I felt a bit like Peter when, in a state of bewilderment, said to Jesus, "Lord, to whom shall we go? You have the words of eternal life." (John 6:68) Jesus was all I had.
The season was Lent, the 40 days between Ash Wednesday and Easter Sunday. In my grief I began exploring the why's and how's of this period and found it to be a beautiful expression of my deep need to consider the person of Jesus.
My Mom sent me a passage of scripture from 1 John 2. The passage spoke about us having a friend who intercedes/advocates/speaks to God, our Creator, for us. I spent the next 40 days meditating on this passage, as well as others. 1 John 2 highlighted the name of Jesus in a way I rarely thought about. The peace and comfort gleaned from a growing intimate knowledge of Jesus who was quite literally my "lawyer" sustained me, encouraged me, supported and kept me.
This is a space I am inviting you into. Maybe there was a season in your life where you met Jesus in a fresh way. Maybe it was a surprise. Maybe it was after deep pondering. Please consider writing a 300-500 word devotional, or creating a piece of art to share your story and learnings with us. To help spark a memory for you, please check this list of names of Jesus at Bible Gateway.
Please have all submissions in to me at childrensworship@emmanuelmennonite.com by the end of January. If you have any questions please ask me. We hope to have church wide devotionals to all in our community by February 11.
_________________________________________________________________
Read More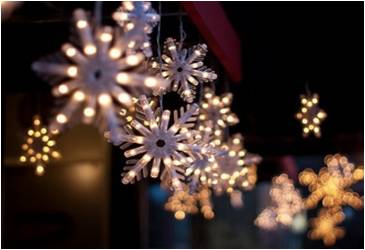 We warmly welcome you to worship during this Advent and Christmas season:
Sunday, December 3, 10:30am – First Advent worship and communion – Our Hope in Christ – Pastor April Yamasaki
Sunday, December 10, 10:30am – Second Advent – Getting Ready for Jesus – Pastor April Yamasaki
Sunday, December 17, 10:30am – Third Advent – Youth and Sunday School lead worship
Sunday, December 24, 10:30am – Fourth Advent – So This is Christmas? – Pastor April Yamasaki
Sunday, December 24, 6:00 pm Social and 7:00pm – The Christmas Story
Sunday, December 25, 10:30am – Christmas Day Worship followed by potluck lunch
Sunday, December 31, 10:30am – The Christ Child, Luke 2:22-40 – Associate Pastor Chris Lenshyn
Sunday, January 7, 10:30am –  Epiphany Sunday – Pastor April Yamasaki
_________________________________________________________________
Read More
Unfailing. It's a big word, stretching into every upcoming minute and hour, day and year.
Past the end of life itself into all eternity. Unfailing. It holds firm, never giving way, no
matter what weight or stress is placed upon it.
Unfailing love always protects, always trusts, always hopes, always perseveres.
Such is God's love, seen in the person of Jesus who, as good shepherd, gave his all for
each of us – protecting, saving, forgiving, extending fullness of life.
This Thanksgiving, receive…and give thanks.
(The churches of Abbotsford, giving thanks together!)
_________________________________________________________________
Read More