In this first week of August, we're getting ready for September!
We're planning a new preaching series on the gospel of John with Willard Swartley's new commentary as a recommended resource.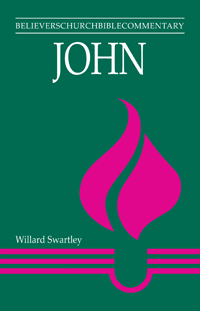 Plus Willard has put together a companion resource called Living Gift: John's Jesus in Meditation and Poetry, Art and Song.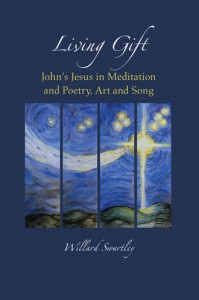 One of our Sunday school classrooms has already gotten a facelift with more to come.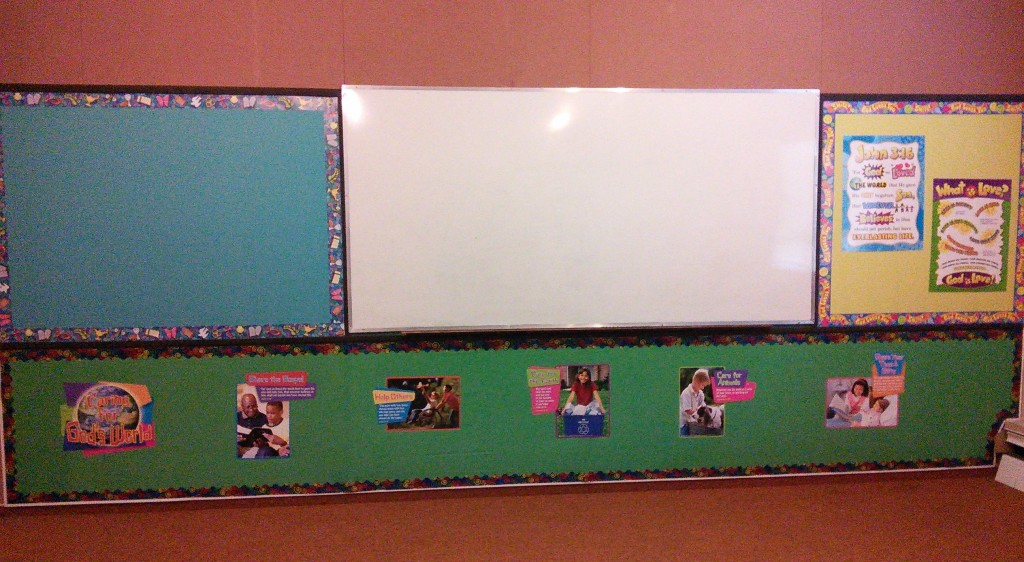 Plan to join us September 7 for the start of our new preaching series and Sunday learning!
Read More
On June 1 when Gary Yamasaki preached The Servanthood of All Believers, we also premiered his stop-motion Legomation-style video as the Scripture reading from Acts 2:1-12. He originally developed this for a course on the book of Acts that he teaches at Columbia Bible College, and it was a wonderfully creative part of our Sunday worship.
Read More
On May 3rd we celebrated the 75th anniversary of women's ministry in Mennonite Church BC with a Women's Inspirational Day
Karen Martens Zimmerly, Denominational Minister of Mennonite Church Canada
shared a meditation based on 1 Samuel 7:12:  "A Time to Pause"
To hear a recording of her message, click on the title above.
Read More
For Good Friday this year, we held a funeral for Jesus, and invited everyone to offer a tribute in his memory and place it on the cross at the front of the church. There were so many wonderful and heartfelt tributes! Below are a few that I shared on Easter Sunday as part of my sermon.
"Jesus teaches me what it means to love others."
"A time in which I felt the friendship of Jesus was shortly after devastating news about the health of a close family member. In a time in which I was uncertain of the future, the possibility of harsh medical treatments and the possible death of my father, I turned to the Bible for comfort. I was reminded that God would not forget his faithful servants. My Dad is a very faithful servant, I felt the peace and comfort of Jesus knowing that he would stand by my family's side."
"Jesus means not having to worry about what's to come. He means that we are able to find joy and hope in every situation." 
"Jesus means everything to me. He walks beside me every day—protects me and loves me. I thank Him for it."
From one of the children in our congregation: "O Lord I thank you for dying on the cross for our sins. You make me happy, and give me love. Thank you for being my friend" [followed by an exclamation mark and a smiley face, and the paper was carefully folded and placed in an offering envelope with a beautiful offering of 5 cents of Canadian Tire money].
 "Jesus, the only Friend who is always there for me, the only friend I can trust completely. He has made all the difference in my life."
"Thank you for always being with me even when I am not consciously aware of your presence, you are loving me."
"I cannot imagine life without Jesus. He has promised to never leave me and I have experienced His presence and love through sickness and health. What a treasure and joy to be a follower of Jesus."
"Jesus, today I'm wearing a very old cross from Ethiopia, and you're here, as close as skin, and somehow in you all that suffering—the girl who walks three hours for water, and is harmed along the way—all that suffering is gathered up with my own tears, and the agony of my friend who is dying of cancer—and you're THERE, right in the midst of it—a voice, a hand of compassion. Jesus, give me the courage and the strength to recognize your presence in the suffering of the world, and to do your work, your cross around my neck, close as my next breath. Signed from your friend and follower."
We don't often talk this way about Jesus, but wouldn't it be an amazing testimony and encouragement if we would?
Read More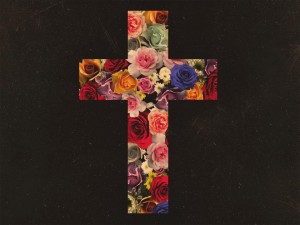 For Palm Sunday (this Sunday, April 13), we focus on Jesus' entry into Jerusalem with a palm branch processional by the children, congregational singing, and a sermon by Gareth Brandt, who is a member of Emmanuel and Professor of Practical Theology at Columbia Bible College
You are warmly invited to continue the journey with Jesus throughout this coming Holy Week:
Maundy Thursday, 7:30pm, Lord's Supper – the word "Maundy" comes from a Latin word that means "commandment," and in church history it was used to describe the night of Jesus' arrest and the "new" commandment he gave them to love one another. This night is also called "Holy Thursday." Be present as we re-experience the night of Jesus' arrest with special music by the Vietnamese Church, Scripture, congregational readings, prayer, candlelight, and the Lord's Supper.
Good Friday, 10:30am, A Funeral for Jesus – have you ever wondered what Jesus' eulogy could have been? Who would offer tributes? You are invited to this memorial service for Jesus.
Easter Sunday, 9:30am-10:20am, Breakfast – let's celebrate together! If your last name begins with A to E, could you please bring a plate of fruit; F to K, please bring a plate of stuffed eggs or a platter of cheese. Everyone else is invited to please bring your choice of paska, hot cross buns, or other breakfast baking. We would also appreciate help with the clean up before our worship time.
Easter Sunday, 10:30am, Worship, Christ is Risen! – As a symbol of the resurrection, you are invited to bring a flower to place on the cross during our worship time, or to bring an Easter lily in memory of a loved one. Easter lilies may be placed at the front of the church before the service begins and taken away afterward. Flowers on the cross and any Easter lilies left afterward are generally taken to those who are shut in as an Easter greeting from the church. Easter is for Everyone! – sermon by Pastor April Yamasaki
Read More