2 Timothy 1:7 lists three amazing gifts from God: 
For God has not given us a spirit of fear,
but of POWER and of LOVE and of a SOUND MIND.
What might these gifts look like when it comes to the issue of climate change and caring for God's gift of creation?
A number of Emmanuel members made the trek to the Chan Centre in Vancouver to hear climate scientist Katharine Hayhoe address this, and now all of us can hear her talk below. She's a wonderful communicator, and I can see why she's been named one of TIME Magazine's Top 100 Most Influential People.
After Katharine's talk, there was also a panel discussion that you can find here:  Panel Response with Peter Robinson (CEO – David Suzuki Foundation), Preston Manning and Jeffrey Greenman (President – Regent College).
Read More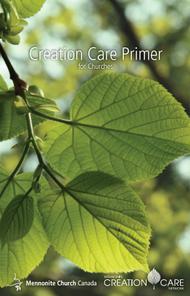 Thanks to the Mennonite Creation Care Network, I've just downloaded a copy of the Creation Care Primer for Churches. It includes some brief background and history, a list of web and print resources, and a collection of faith-based environmental initiatives in Canada. Feel free to download your copy here and share the link with others: Creation Care Primer.
Update, April 28, 2015
For our Good Seed Sunday this year (April 26), we shared the following video that offers a quick, fun overview of 350 Scripture verses related to God's care for creation. Are there really that many creation care verses in the Bible? Did they miss any? Have a look for yourself:
Read More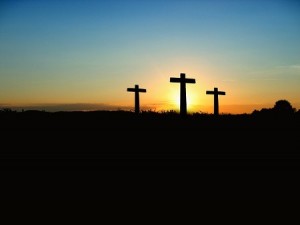 We welcome you to join us for Easter worship:
Waiting with Jesus
Holy Thursday Communion, 7:30pm
in the sanctuary
The Way of the Cross
Good Friday Worship, 10:30am
in the sanctuary
Easter Breakfast – Sunday, 9:30am in the gym
To share as you're able:
Last names A-K – hot cross buns or other Easter baking
Last names L-$ – fruit platter
Last names S-Z – plate of eggs or cheese.
We also would appreciate help with the clean up.
Easter Worship – Sunday, 10:30am in the sanctuary
Another Chance at Easter – Pastor April Yamasaki
Read More