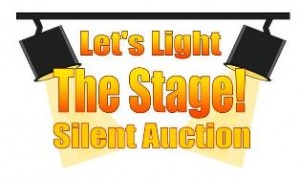 Lights, Camera, Action!
Thank you to those who raised the question "What can we do about that gym wall?, and thank you to those who carried that forward with the new stage, storage space, and lighting. Council was blown away by the model created by Jake Janzen, complete with retractable screen!
But wait…how are we going to pay for all that?
The Saturday Night Fellowship group has come up with the great idea for a Silent Auction..
Watch for it coming soon on July 12th, August 9th & August 30th. Let's Light the Stage!
Read More
Last Sunday we were inspired and blessed by this video interview with a young girl named Myriam, at a refugee camp in Irbil, Iraq. Please continue to pray for the people of Iraq.

Read More
2 Timothy 1:7 lists three amazing gifts from God: 
For God has not given us a spirit of fear,
but of POWER and of LOVE and of a SOUND MIND.
What might these gifts look like when it comes to the issue of climate change and caring for God's gift of creation?
A number of Emmanuel members made the trek to the Chan Centre in Vancouver to hear climate scientist Katharine Hayhoe address this, and now all of us can hear her talk below. She's a wonderful communicator, and I can see why she's been named one of TIME Magazine's Top 100 Most Influential People.
After Katharine's talk, there was also a panel discussion that you can find here:  Panel Response with Peter Robinson (CEO – David Suzuki Foundation), Preston Manning and Jeffrey Greenman (President – Regent College).
Read More