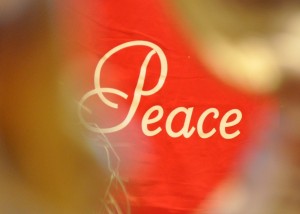 We warmly invite you:
December 24, Christmas Eve Social
6pm
Christmas Eve Social in the banquet room to meet old and new friends – please feel free to bring a plate of Christmas treats to share.
December 24, Christmas Eve Worship
7pm
Worship in the sanctuary: The Story of Christmas in Scripture and Song – please join us for carol singing, choir, special music, and  candlelight as we celebrate the birth of Jesus.
December 25, Christmas Day Worship
10:30am
Worship in the sanctuary: The Prince of Peace - meditation by Chris Lenshyn, carol singing, volunteer choir singing Der Friedensfurst (The Prince of Peace). May God's joy and peace be yours this Christmas!
Read More
On November 9, Emmanuel celebrated Peace Sunday with a service that included prayers and poetry inspired by and built on Isaiah 2:2-5 — "…They will beat their swords into plowshares and their spears into pruning hooks." Some original poems by Emmanuel members were read, as well as a poem by the American novelist, poet, environmental activist, cultural critic and farmer Wendell Berry. Here are those poems about peace and links to them:
Adriel Brandt:  "Zion"
April Yamasaki:  "After the Clash (an evening at the Reach Gallery)"
Barb Nickel [in lieu of the new, unpublished poem she read on Sunday]: "Nickel Mines"
Wendell Berry:  "The Peace of Wild Things"
Poem by Emmanuel member (wishing to remain anonymous):
I AM EVE
I am Eve
I live in the garden of Eden
A place of peace
and security
With blossoms in spring
and colored leaves in the fall
I am Eve
I eat of the apple
I sin
I live with guilt
and remorse.
I hide in shame
I am accountable
I am Eve
I am forgiven
I am wrapped in love
I worship
and praise
I proclaim God's plan of peace
for my world
with my story.
I am Eve
I am God's daughter
I am at peace.
Read More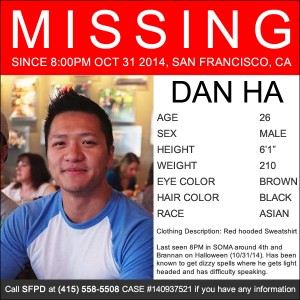 Daniel Ha, son of Ken (pastor of our Vietnamese church) and Ruth Ha, was last seen near his home on the evening of October 31, 2014.   This is already being shared widely on social media and national broadcasts, and Ken, Ruth and other family members have joined the search in San Francisco. Please see FindDanHa.com for the latest details, and please continue to pray.
The following prayer is reblogged from aprilyamasaki.com, where you will also find other links to prayers for the missing:
O God who seeks and saves the lost,
have mercy on those who are missing,
and on their families who ache at their loss.
O Spirit here and everywhere,
protect and comfort each one,
sustain and carry each one in your arms.
As Jesus was once missing from his earthly parents
and restored to them with joy,
restore those who are missing to their families and friends.
O God, have mercy and hear my prayer.
Hear the sighs of the Spirit too deep for words.
Have mercy on all who suffer and need your peace. Amen.
Read More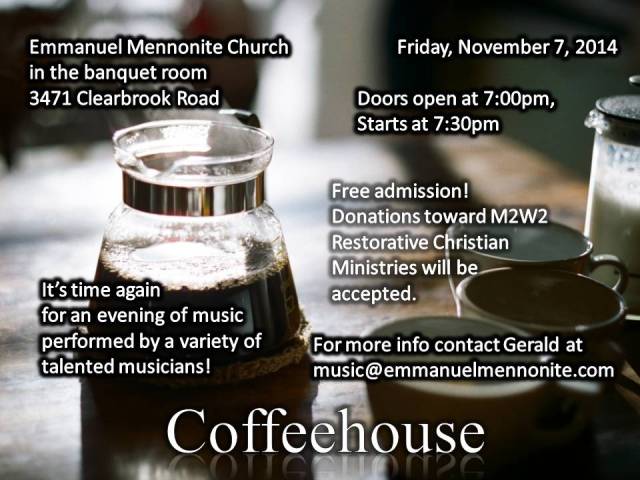 Read More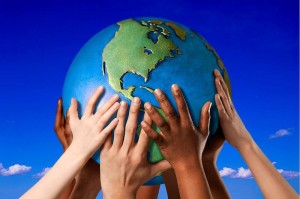 Back in late June as Steph the intern and I started brainstorming about the upcoming youth year.  We very quickly found ourselves discussing the grand beauty of the biblical narrative.  I think that is a usual occurrence when a pastor and an intern pastor get together.  We reflected on the importance of the classic bible stories many read and study in Sunday School and quickly arrived at the theme for our year.
"CLASSICS"
This year, your youth group will be studying through as many classic bible stories as humanly possible in the span of 8 months.  We are starting in Genesis, and ending in Revelation.  We will study, discuss, discern, wonder, question, critique, dream and participate within a world wherein God's Kingdom is emerging.  We will be doing a number of community engagement activities, and a good share of youth group building events.
In tandem with this theme of "Classics" is an attempt to embody one of Emmanuel Mennonite Church's core values.   A Global Perspective, as one of our core values is formative for our community.  We have many people, from different places all over the world.  Many of the people who call this community home have served as missionaries, all over the world.   As such, a Global Perspective remains in our communal conscious, gets us thinking big and thrusts us into a global community which is diverse, unique, and beautiful.  A perspective such as this curiously informs or should inform how we engage the dynamic narrative of scripture, and subsequently how are an incarnational presence in our own particular time and place.  One way to experience the animation of this beauty is to participate in the Mennonite World Conference which is happening this coming July in Harrisburg Pennsylvania.  The hope is to connect with Anabaptists all over the world, in a place rich with stories of our faith tradition.
So this is the official invite.  Pray for us.  Pray for the journey of this youth group as we embark upon the grand narrative of scripture informed by the world around us, both small and big.  But the invite moves beyond prayer, in hopes that you will join us on our journey to Harrisburg Pennsylvania for the Mennonite World Conference.  We hope to see you there.
Read More