Journey with Jesus – Holy Week and Easter Worship Times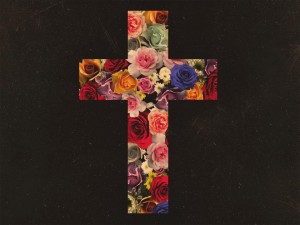 For Palm Sunday (this Sunday, April 13), we focus on Jesus' entry into Jerusalem with a palm branch processional by the children, congregational singing, and a sermon by Gareth Brandt, who is a member of Emmanuel and Professor of Practical Theology at Columbia Bible College
You are warmly invited to continue the journey with Jesus throughout this coming Holy Week:
Maundy Thursday, 7:30pm, Lord's Supper – the word "Maundy" comes from a Latin word that means "commandment," and in church history it was used to describe the night of Jesus' arrest and the "new" commandment he gave them to love one another. This night is also called "Holy Thursday." Be present as we re-experience the night of Jesus' arrest with special music by the Vietnamese Church, Scripture, congregational readings, prayer, candlelight, and the Lord's Supper.
Good Friday, 10:30am, A Funeral for Jesus – have you ever wondered what Jesus' eulogy could have been? Who would offer tributes? You are invited to this memorial service for Jesus.
Easter Sunday, 9:30am-10:20am, Breakfast – let's celebrate together! If your last name begins with A to E, could you please bring a plate of fruit; F to K, please bring a plate of stuffed eggs or a platter of cheese. Everyone else is invited to please bring your choice of paska, hot cross buns, or other breakfast baking. We would also appreciate help with the clean up before our worship time.
Easter Sunday, 10:30am, Worship, Christ is Risen! – As a symbol of the resurrection, you are invited to bring a flower to place on the cross during our worship time, or to bring an Easter lily in memory of a loved one. Easter lilies may be placed at the front of the church before the service begins and taken away afterward. Flowers on the cross and any Easter lilies left afterward are generally taken to those who are shut in as an Easter greeting from the church. Easter is for Everyone! – sermon by Pastor April Yamasaki