Telling stories brings people together in shared experience, laughter, tears, love, pain, joy, and so much more. Yet we sometimes struggle to share our faith stories with one another—
Because we feel awkward,
Because we've been on the receiving end of too many bad examples,
Because we don't know how to put into words what's in our hearts,
Or for some other reason we can't explain.
At the same time, the Bible is filled with faith stories and encourages us to share our own–to inspire and nurture faith, build community, and reach out to others.
Sharing Faith Stories is our worship and preaching focus for the coming year, beginning September 17 with Hebrews 11. Then throughout the year, we'll focus on
different faith stories from the Bible and what we can learn about sharing our own stories of faith,
faith stories in the form of member testimonies,
the stories behind some of the songs that we sing (to be featured in the newsletter),
names for God (Advent/Christmas and Lent/Easter).
We'd love for you to participate by sharing your faith story during worship or in the newsletter, contributing a devotional for the church to use during the Lenten season, reading a biography or other faith story from the church library, and other creative ways.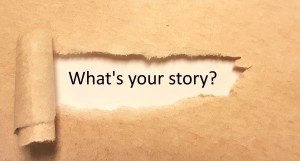 _________________________________________________________________
Read More
Welcome to Ecclesiastes, a most unusual and exciting book of the Bible. Ecclesiastes has challenged interpreters over many centuries and continues to do so today. The puzzles of the book are numerous. Yet many people, both believers and unbelievers, have recognized its basic theme—that life brings the unexpected, the tragic, and the confusing—and they have found in the author a trustworthy companion for walking through such experiences. The author shows himself to be one who can recognize life's problems, is not afraid to name them for what they are, and has insight to help us make the most of our existence on this earth. His work may be the most personal book of the Bible, revealing the author's frustrations, indignation, and reflections on mystery.
– Douglas B. Miller, Ecclesiastes, Believers Church Bible Commentary (Herald Press, 2010).
I'm excited for our summer preaching series on Ecclesiastes! How does this ancient book connect with our modern and post-modern lives today? What can it teach us about lament in our own times of grief? About work as a gift from God? About enjoying life?
Many of these questions recur throughout the book of Ecclesiastes, so our summer sermons will be more thematic rather than moving through the book verse by verse. But as part of this preaching series and to get to know Ecclesiastes for yourself, below is a reading guide to take you through the entire book this summer.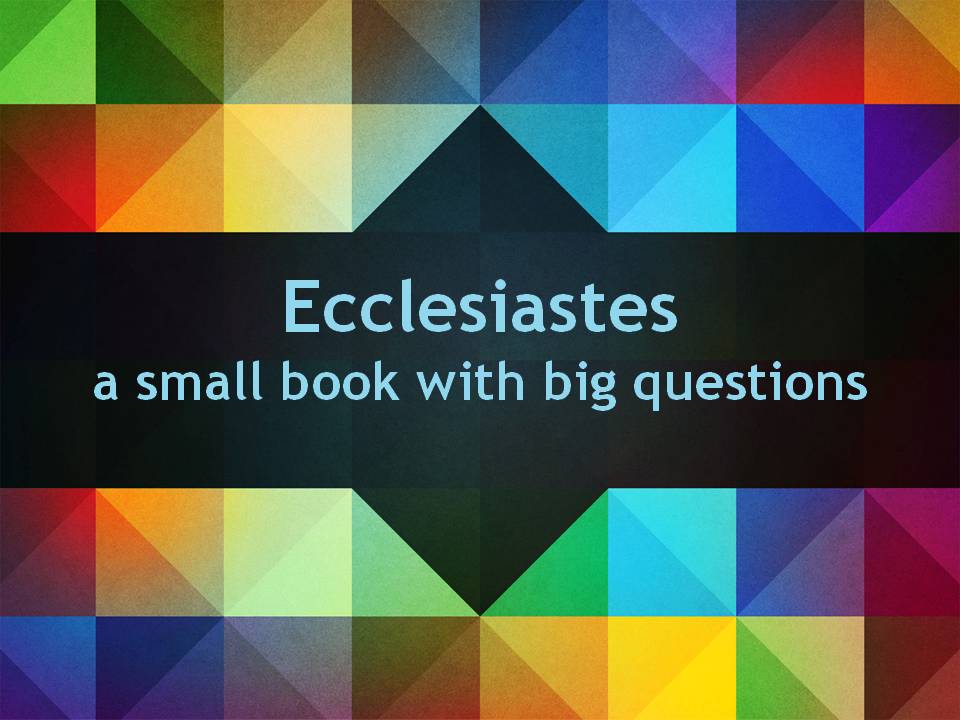 Week of:
June 26 – July 2                  Ecclesiastes 1:1-18
July 3 – July 9                     Ecclesiastes 2:1-26
July 10 – July 16                 Ecclesiastes 3:1-22
July 27 – July 23                 Ecclesiastes 4:1-16
July 24 – July 29                 Ecclesiastes 5:1-20
July 30 – August 5              Ecclesiastes 6:1-7:12
August 6 – August 12         Ecclesiastes 7:13-8:8
August 13 – August 19       Ecclesiastes 8:9-9:12
August 20 – August 26        Ecclesiastes 9:13-11:6
August 27 – Sept 2               Ecclesiastes 11:7-12:14
_________________________________________________________________
Read More
With just 12 chapters, the book of Ecclesiastes is a relatively small book, but it addresses big questions. How can we enjoy life when there is so much to lament in our world? Can we find meaning and purpose in our life and work? How does this ancient book connect with our modern and post-modern lives today? We warmly welcome you to explore Ecclesiastes with us, Sunday mornings at 10:00am. Please see the right sidebar on our home page for Sunday morning details.

_________________________________________________________________
Read More